The class 1 online admission process is going on from 20th July 2020 through the exclusive portal of KVS. The total number of registered candidates will be more than last year. The total number of applications for class 1 is expected by more than 7 lakh in 2020-21.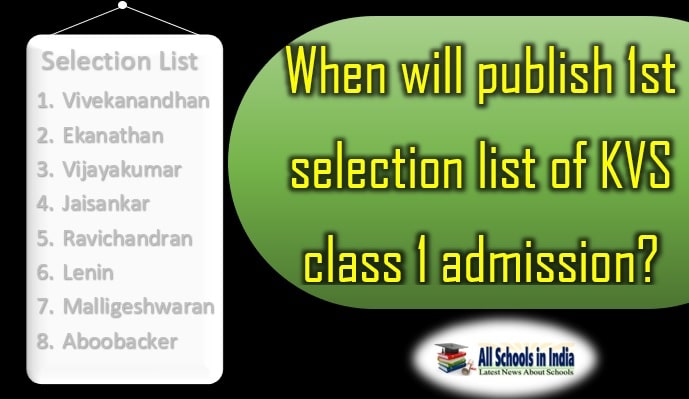 KVS Class 1 Admission Result will be published on 11th August 2020 (Tuesday)
After successful registration of class 1 admission in Kendriya Vidyalaya, all parents are waiting for the result of the child. The FAQ (Frequently Asked Questions) is given below for your better understanding:
When will publish 1st selection list of KVS class 1 admission?
As per the notification issued by the KVS, the first provisional selection list of class 1 in all Kendriya Vidyalayas will be published on 11.8.2020 (Tuesday).
How to know the selection of child of KV class 1?
The selection list will be published for class 1 admission on the respective official website and on the notice board of the school.
If a child is selected in KV class 1, what will do?
If a child is selected for class 1 in Kendriya Vidyalaya, the school management will inform to your registered mobile number, what to do next.
When will publish the 2nd selection list of KV Class 1?
According to the date schedule of KVS, the second provisional waiting list will be published on 24th August 2020 (Monday).