Opening of another new Kendriya Vidyalaya in ITBP Idayapatti Madurai (Tamil Nadu)
1241st Kendriya Vidyalaya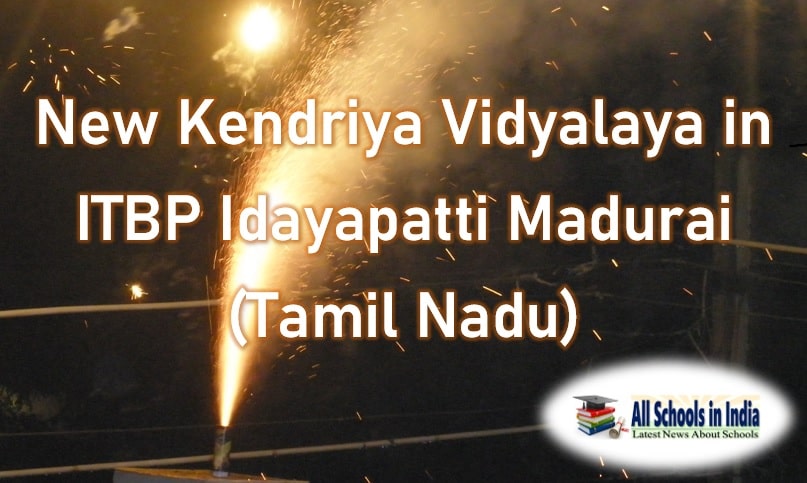 Kendriya Vidyalaya Sangathan announced through an office order dated 21st August 2020 about the opening of the new Kendriya Vidyalaya in Madurai (Madurai Parliamentary Constituency).
KV ITBP Idayapatti Address and official website
Kendriya Vidyalaya ITBP Idayapatti
45th Bn, ITBP Campus, Idayapatti, South Amur, Madurai-625110 (Tamil Nadu)
The above Vidyalaya will start functioning from class I to V (Single section in each class) during the academic year 2020-21 and thereafter will grow consequently based on feasibility.
The admission process may be completed within 30 days from 21.8.2020.