Fee verification for the 3rd Quarter (October 2020 to December 2020) of the session 2020-21 on UBI Fee Portal
An order has been circulated to all principals to verify the class XI student's data through UBI Fee Portal by Kendriya Vidyalaya Sangathan on 11.9.2020. The last date for collection of the first two quarters of this academic year 2020-21 was 31st August 2020 including XI class students.
Particularly, who have not paid the fee for the first and second quarters may be collected the amount of two quarters (1st and 2nd Quarter) along with the fee for the third quarter without penalty immediately.
The UBI Fee Portal will be opened for verification of students' data for all classes for the 3rd Quarter till 27.9.2020. And the collection of fees for the 3rd quarter will commence from 1.20.2020 as per the existing schedule of collection of fees applicable to KVS.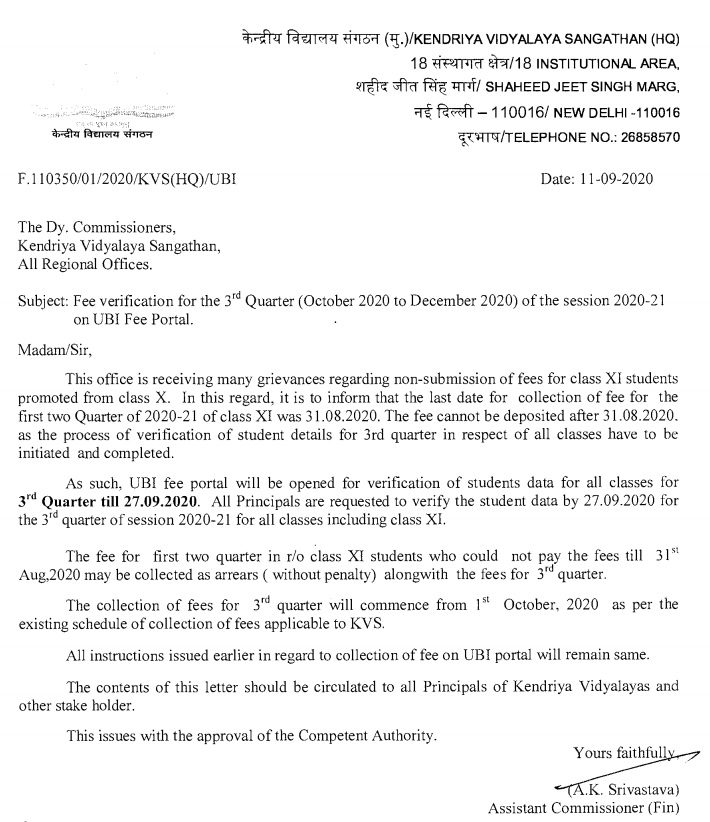 Latest news about KVS UBI Fee Collection: