One more CBSE Syallbus Kendriya Vidyalaya is opening for the children in Palamu, Jharkhand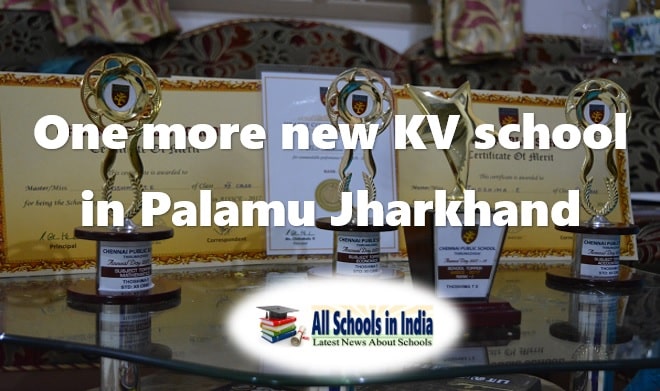 As per the Kendriya Vidyalaya Sangathan official dated on 22nd July 2020, another new Kendriya Vidyalaya starts in Jharkhand during the academic year 2020-21.
Kendriya Vidyalaya Sangathan vide office order of even number dated 7th August 2018, conveyed the approval of Government of India, fro establishing 13 new Kendriya Vidyalaya under Civil Sector with the stipulation that the sponsoring authority concerned is required to transfer the identified and demarcated land and also to give possession of the same to KVS prior to the opening of the new Kendriya Vidyalaya.
Kendriya Vidyalaya at Chainpur, Palamau, District Palamau, Jharkhand 822110 in Palamau Lok Sabha Constituency is one of the 13 new Kendriya Vidyalayas sanctioned.
The above Vidyalaya will start functioning from class 1 to 5 (single section in each class) during the academic year 2020-21.