ITI Admission 2020 in Tamil Nadu: Online Application Form (Released) Important Dates and Eligibility Criteria
ITI Admission 2020 in Tamil Nadu: The Directorate of Employment and Training (DET) has issued admission notification for registration in the Industrial Training Institute (ITI) in the State of Tamil Nadu.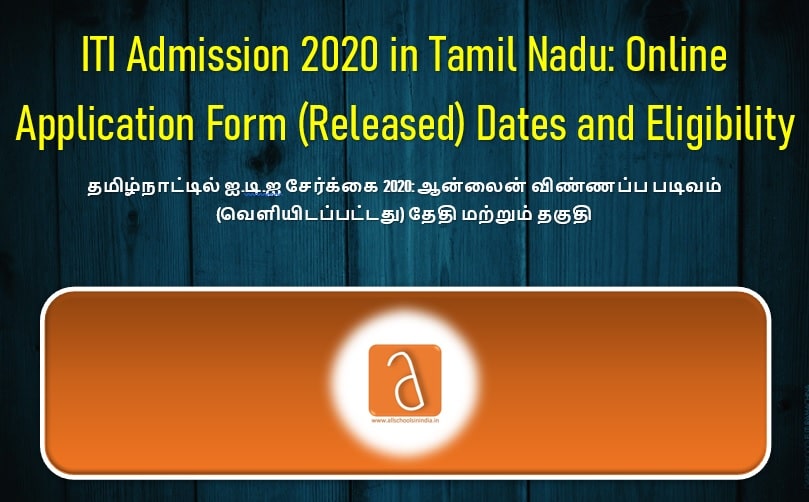 TN ITI Online Admission 2020
All students are advised to register your application within the dates below given and read all the admission guidelines and process before filling the application through an online form.
Online Application opens on 16 August 2020

Online Application ends on 15 September 2020
TN ITI Admission 2020 Eligibility Criteria
Important eligibility of age and qualification for joining ITI courses in Tamil Naud is given below:
ITI Age Restriction: Minimum age of 14 years (as on December) and the maximum age of 40 years.
Educational Qualification: 8th Standard Pass or 10th Standard Pass or 12th Standard Pass. According to the qualification the certain courses are listed for the year 2020-21.
Tamil Nadu ITI Rank List 2020
The selectin list of registering candidates will be released after verification score and other details by the Directorate of Employment and Training (DET). The Rank list published dates will be announced later.
TN ITI Consultation Day 2020
After issuing the selection list (Rank list) of the candidates for applying for various courses in ITI, the selected candidates will be called for Counselling (Consultation in-person) for verifying the original documents. After verification, the final allotment will be published on the notice board for all trades.
TN ITI Admission Documents 2020
8th, 10th or 12th Mark Sheet
Transfer Certificate
Caste Certificate
Disabled Certificate
TN ITI Official Website
Tamil Nadu Skill Training Institute direct official website link:
https://skilltraining.tn.gov.in/DET/
TN ITI Admission Portal Direct Link
TN ITI Admission Notification
The direct link of TN ITI Registration Admission Portal
TN ITI Candidates Login Page Direct Link
List of Govt ITI in Tamil Nadu
Click to continue the statewide ITI Admission 2020 report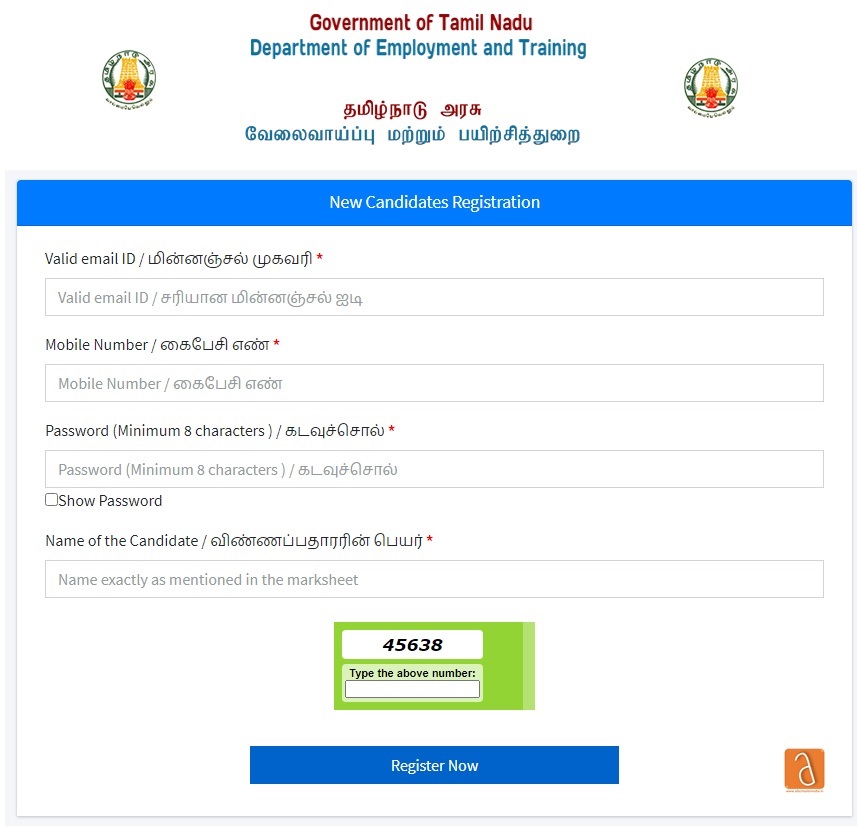 List of Documents for TN ITI Admission 2020
The below list of documents are required for registering through online admission
Name of the Candidate (விண்ணப்பதாரரின் பெயர்)
E-mail id (மின்னஞ்சல் முகவரி)
Mobile No. (அலைபேசி எண்)
Date of Birth (பிறந்த தேதி)
List of Government ITI College in Tamilnadu
Here we compiled the latest list of Industrial Training Institute (ITI) region-wise:
Total of 7 Regions
89 Government ITI
Tamil Nadu ITI Craftsmen Training Scheme (CTS) – List of Trades
The Directorate General of Employment & Training (DGE&T) in the Ministry of Labour, Government of India initiated Craftsmen Training Scheme (CTS) in 1950 by establishing about 50 Industrial Training Institutes (ITIs) [Click to read continue]