Kendriya Vidyalaya Chandigarh Admission 2020-21 for Class 1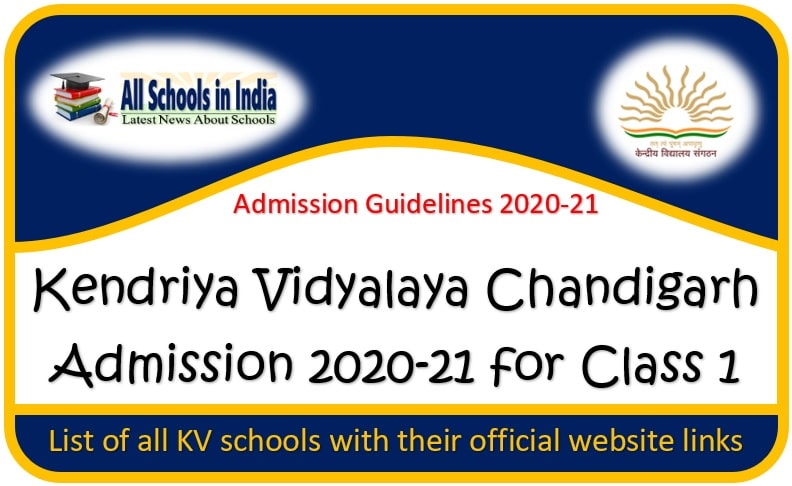 Kendriya Vidyalaya Sangathan issued a detailed report of guidelines and selection methods for class 1 to class 11 in all KV schools in India. The new and revised instructions to be followed in the KVS Chandigarh for admission in class 1.
Parents and students are requested to go to the official website of KV Chandigarh by clicking the below link and know how to register your child and what types of documents need for the online registration etc.
Frequently Asked Questions (FAQ) on KV Chandigarh
What is the fee structure in KV Chandigarh for 2020?
The fee for class 1 in Kendriya Vidyalaya Chandigarh is Rs. 1500, paid every quarter.
What is the official website of Kendriya Vidyalaya Sector 29 Chandigarh 2020?
The new official website of KV OCF Chandigarh is https://chandigarhocf.kvs.ac.in/
When is the admission starting for Kendriya Vidyalaya Chandigarh for 2020?
The online registration for Admissions 2020-2021 for KV Chandigarh commences on 20th July 2020 at 10 a.m.