KV School Tamil Nadu
KENDRIYA VIDYALAYA SANGATHAN – a premier organization in India administering over 1000 schools known as "Kendriya Vidyalayas".
Since inception in 1965, the Kendriya Vidyalaya's (Central Schools) have come to be known as centers of excellence in the field of secondary and senior secondary education promoting national integration and a sense of "Indianness" among the children while ensuring their total personality development and academic excellence.
Latest list of Kendriya Vidyalaya Schools in Tamil Nadu (Updated February 2022)
KVS RO Chennai Region
KV Schools in Chennai Tambaram
The KV School class 1 online registration in KV No 2 AFS Tambaram will start after the notification issued by the KVS.
KV School List in Tambaram
KV School List in Avadi
KV School List in Coimbatore
KV School List in Chennai City
KV School List in Arakkonam
KV School List in Port Blair
KV School List in Thanjavur
KV School List in Trichy
KV School List in Madurai
KV School List in Pondicherry
KV School List in Ooty
KV School List in Nayeli
KV School List in Rameswaram
KV School List in TN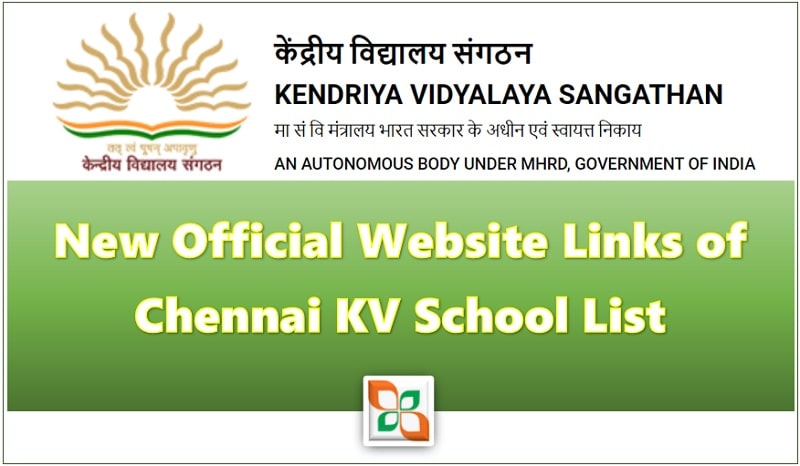 Chennai Region Kendriya Vidyalaya with the website link
List of KV Schools in Chennai Region
The latest list of Kendriya Vidyalaya Schools in the Tamil Nadu / Chennai Region is listed below with the detailed School information. The last given link is provided the respective link of the website and Google Map also…

KVS in Chennai List