1224 Kendriya Vidyalaya Schools functioning in 438 Lok Sabha Parliamentary Constituencies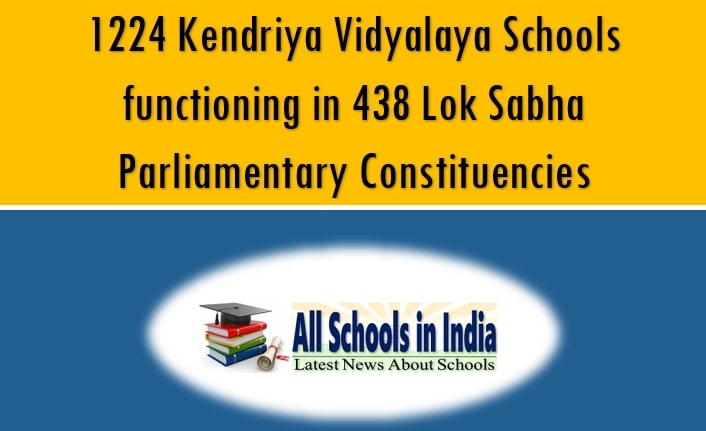 Kendriya Vidyalayas in Lok Sabha Constituencies
Kendriya Vidyalayas (KVs) are opened primarily to cater to the educational needs of the wards of transferable Central Government Employees including Defence personnel by providing a common programme of education. Proposals for opening of new KVs are considered only if sponsored by Ministries or Departments of the Government of India/State Governments / Union Territories Administrations thereby committing resources for setting up a new KV as well as the availability of necessary sanction of the Government. The proposals received from various sponsoring authorities for opening of new KVs also have to compete among other proposals under the "Challenge Method".
At present, there are 1227 KVs (excluding three abroad) functioning in 438 Lok Sabha Parliamentary Constituencies. State/UT-wise and Parliamentary Constituency-wise details of KVs are annexed.
The above information was given by the Minister of Shri Ramesh Pokhriyal in the Lok Sabha on 2nd March 2020.
Click to view the detailed list of KV Schools in Lok Sabha Constituencies