Kendriya Vidyalaya School Admission (2020-21) for Class 1 will commence soon!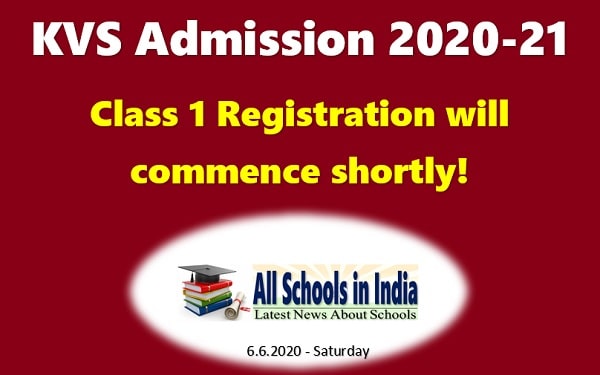 As per the news from the Head Quarter of Kendriya Vidyalaya Sangathan (KVS), the online application procedure for the current academic year 2020-21 to all Kendriya Vidyalaya schools in India will commence shortly!
Kendriya Vidyalaya School admission for class 1 will commence as soon as the date schedule is released from the Head Quarter of KVS.
All parents and students are aware that the application for class 1 in all KV schools through only online, not in the application form in person.
The KVS Online Application Portal website address will be published officially very soon.
Kendriya Vidyalaya admission for class 11 will commence only after the declaration of class 10 CBSE Board Exam result.
Latest Updates on KVS Admission 2020-21: