Latest list of Kendriya Vidyalaya Schools in Chennai Region with website link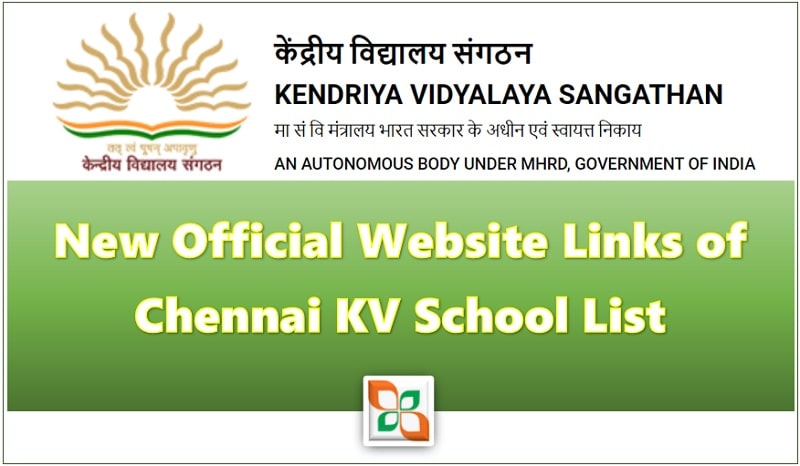 KV Schools in Chennai
KV Schools in Chennai Tambaram
The KV School class 1 online registration in KV No 2 AFS Tambaram will start after the notification issued by the KVS. The KV admission notification is expected to release in the month of March 2022. The schedule of admission for class 1 may be issued on the first week of March 2022. The admission portal also launched after the admission announcement only. Before that, all parents are advised to read all guidelines and procedures for registering your child in the official portal.
Chennai Region Kendriya Vidyalaya with the website link
The latest list of Kendriya Vidyalaya Schools in Tamil Nadu / Chennai Region is listed below with the detailed School information. The last given link is provided the respective link of the website and Google Map also…
KV Schools Near Me in Chennai
KV Schools in Chennai Region – Official Website link are given below for your Information.
List of KV Schools in Chennai
KV Schools in Chennai Region – Official Website link
Latest list of KV Schools in Chennai