Kendriya Vidyalaya Online Admission Form 2021
Kendriya Vidyalaya Sangathan (KVS) is the Head of Office for more than 1240 Kendriya Vidyalayas located across India. The admission process for all KV schools will be conducted based on the consolidated guidelines issued by the KVS from time to time.
The new and revised admission procedure and guidelines issued by the Kendriya Vidyalaya Sangathan and implemented in the academic year 2020-21. The same will be followed in the academic year 2021-22.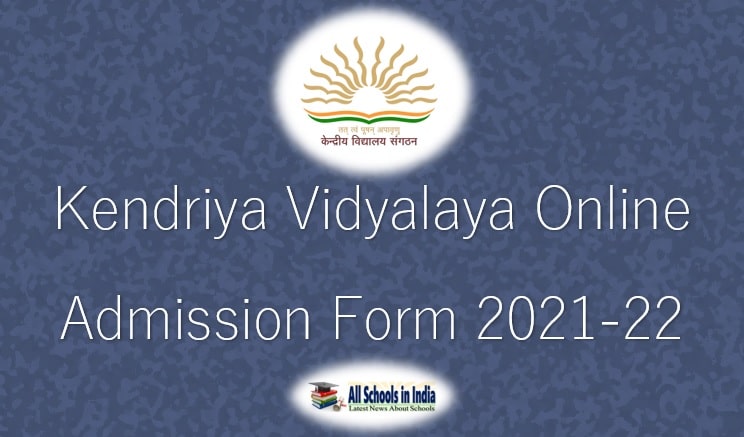 Age Restriction in KV Admission 2021-22
A Child must be 5 years old as on 31st March in the academic year in which admission is sought for Class I. (Child born on 1st April should also be considered.)
Class 1: 5 to 7 years
Class 2: 6 to 8 years
Class 3: 7 to 9 years
Class 4: 8 to 10 years
Class 5: 9 to 11 years
Class 6: 10 to 12 years
Class 7: 11 to 13 years
Class 8: 12 to 14 years
Class 9: 13 to 15 years
Class 10: 14 to 16 years
Click to more guidelines and instructions